Alumnus of the Month - December 2020
Fri 30 Jul 2021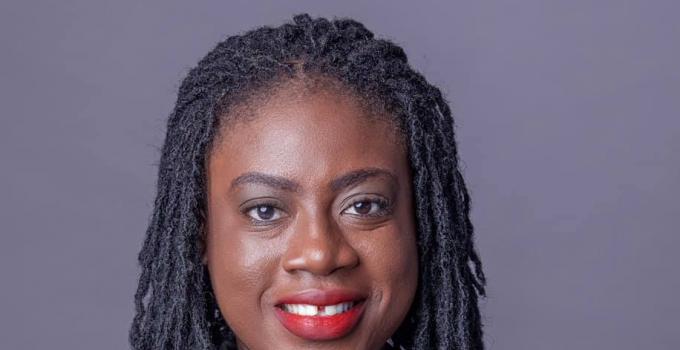 Our "Alumnus of the Month of December" is Miss Pauline Anaman. Pauline graduated from our BSc Land Economy programme in 2012 and was retained by the Department as one of our Teaching Assistants for the 2012 - 2013 period for her National Service. She is currently an External Advisor for the EU H2020 NEGEM Project (https://www.negemproject.eu/the-project/) after serving as the Senior Policy Analyst and Head of Policy Unit, Africa Centre for Energy Policy (ACEP), Accra, Ghana. Earlier, she also worked as an Assistant to the Director, Trustworks Global (Amsterdam, The Netherlands) and an Associate (Government, Public Affairs & Policy) at Tullow Oil Plc (Chiswick, U.K) after graduating from the Master of Public Policy Programme at the University of Oxford. She is currently pursuing legal studies at the Ghana Law School, Makola.
Help us congratulate Miss Pauline Anaman for these sterling achievements and wish her well in all future endeavours.
Read our brief interview with her on the flyer.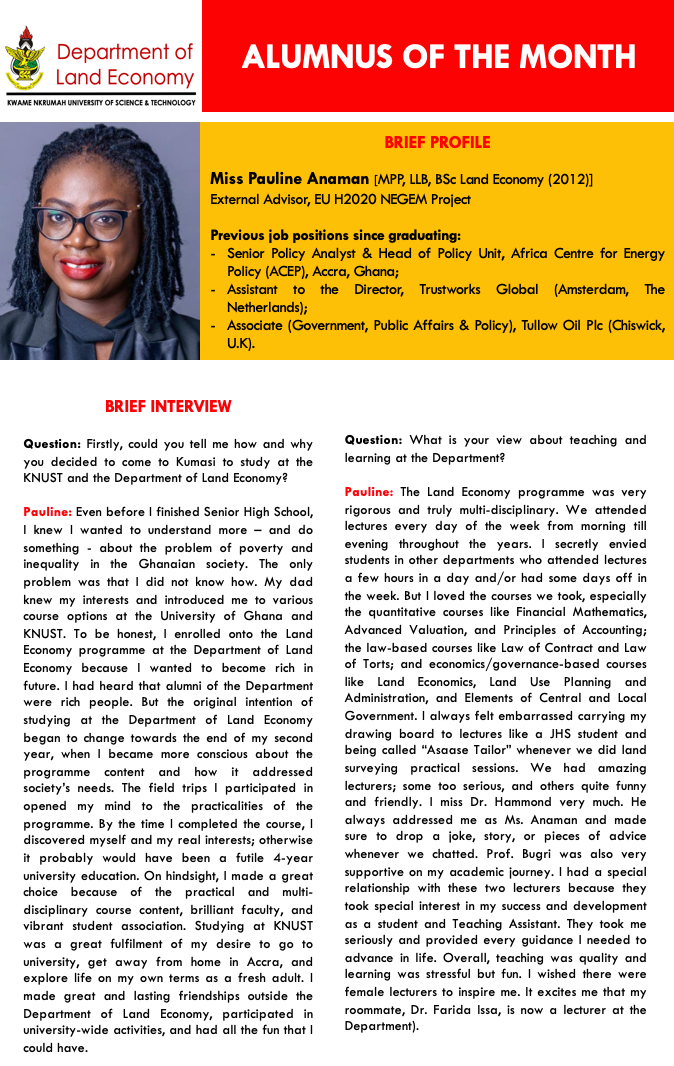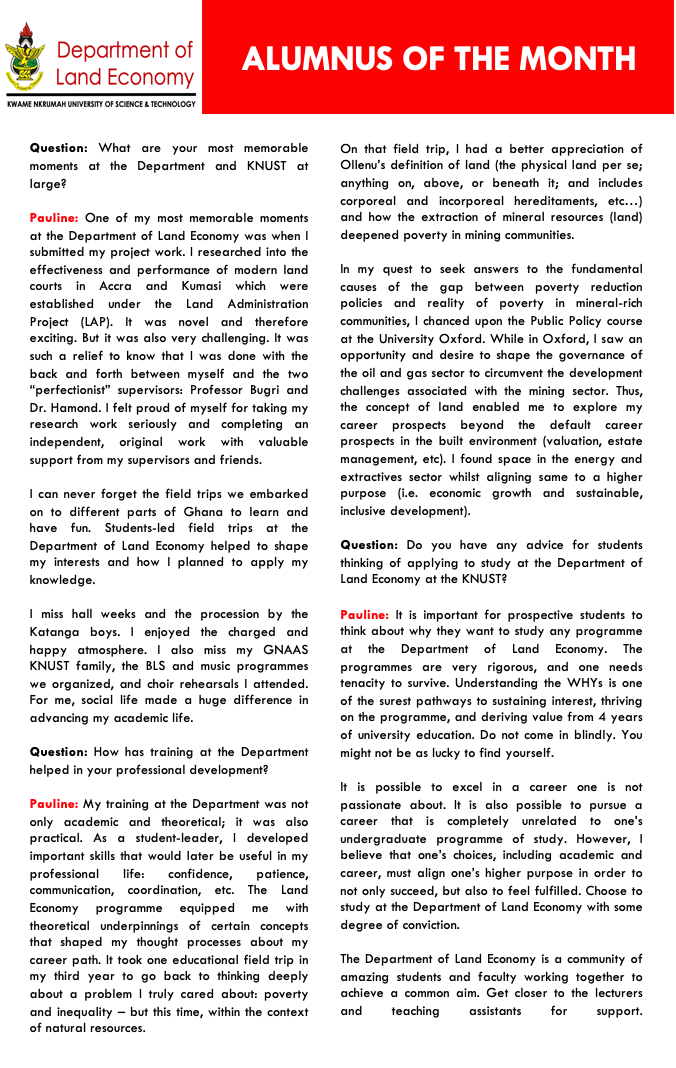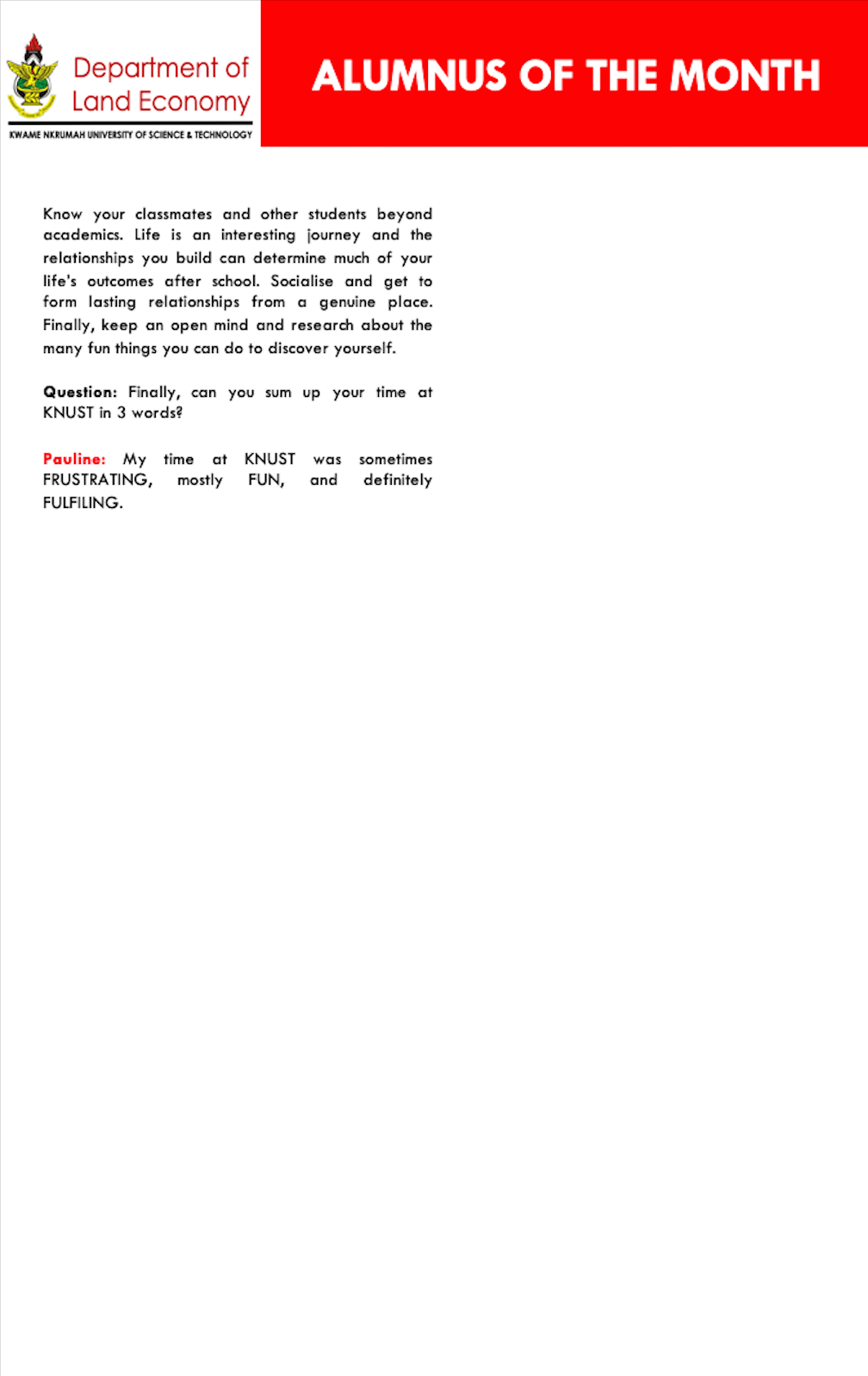 All recommendations for our next Alumnus of the month should be sent to kadonkor-hyiaman@knust.edu.gh