Alumnus of the Month - February 2021
Fri 30 Jul 2021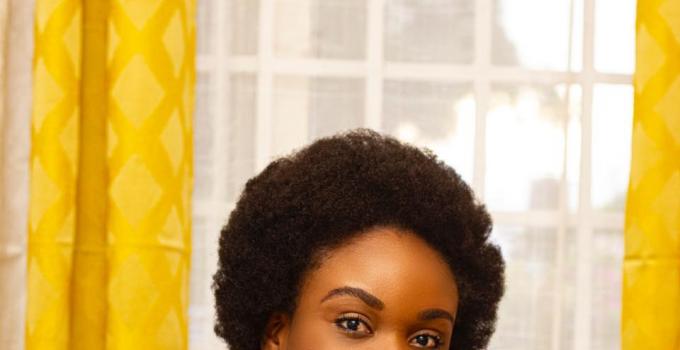 Mrs Adwoa Boatemaa Appiah is our "Alumnus of the Month of February". Adwoa is currently the Cash Product Head - Financial Institutions & International Organisations, Group Cash Management, at Ecobank Group. Adwoa graduated from our BSc Land Economy programme in 2009 and for her outstanding performance was retained as one of our astute Teaching Assistants for the 2009 - 2010 academic year for her National Service. In 2010, she won a scholarship to study for an MSc Degree in Environmental Management at the Oxford University in the United Kingdom, after which she worked with the African Development Bank in Tunisia. She also holds an Executive MBA from the University of Ghana and was previously the Local Account Manager, Financial Institutions & International Organisations, at Ecobank Ghana.
She says her days at the KNUST and the Department of Land Economy was EXCITING and a period of SELF-DISCOVERY and GROWTH. We are proud of Adwoa's sterling achievements and extend our best wishes to her in all future endeavours.
Read our brief interview with her on the flyer.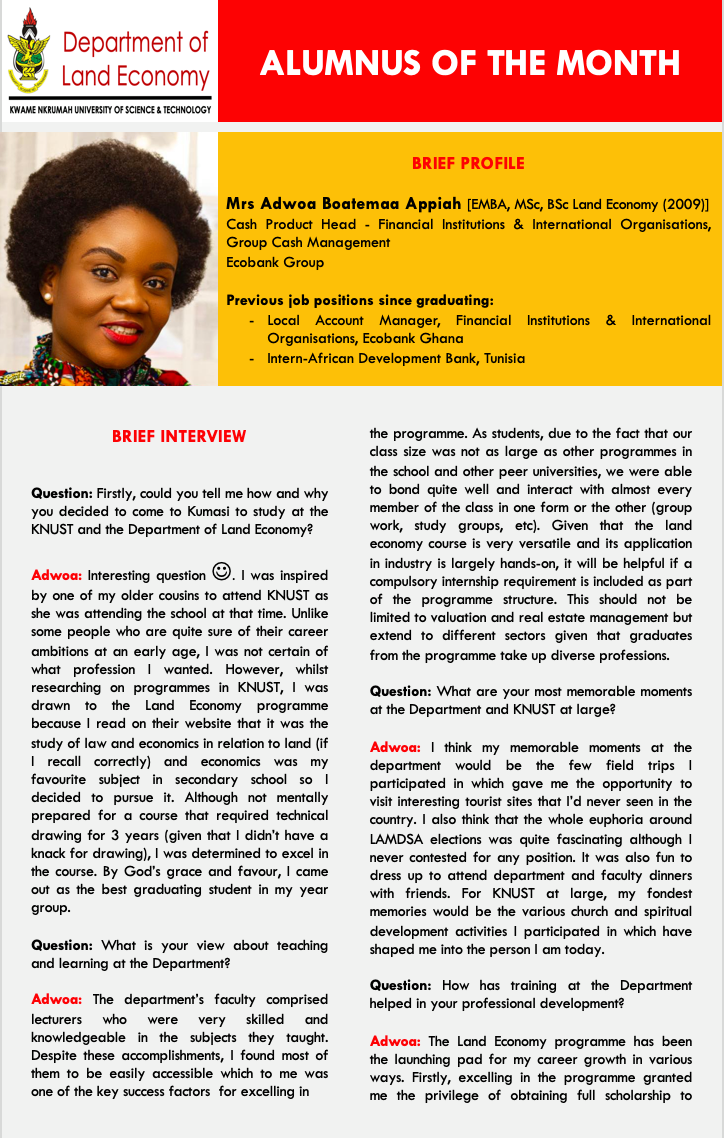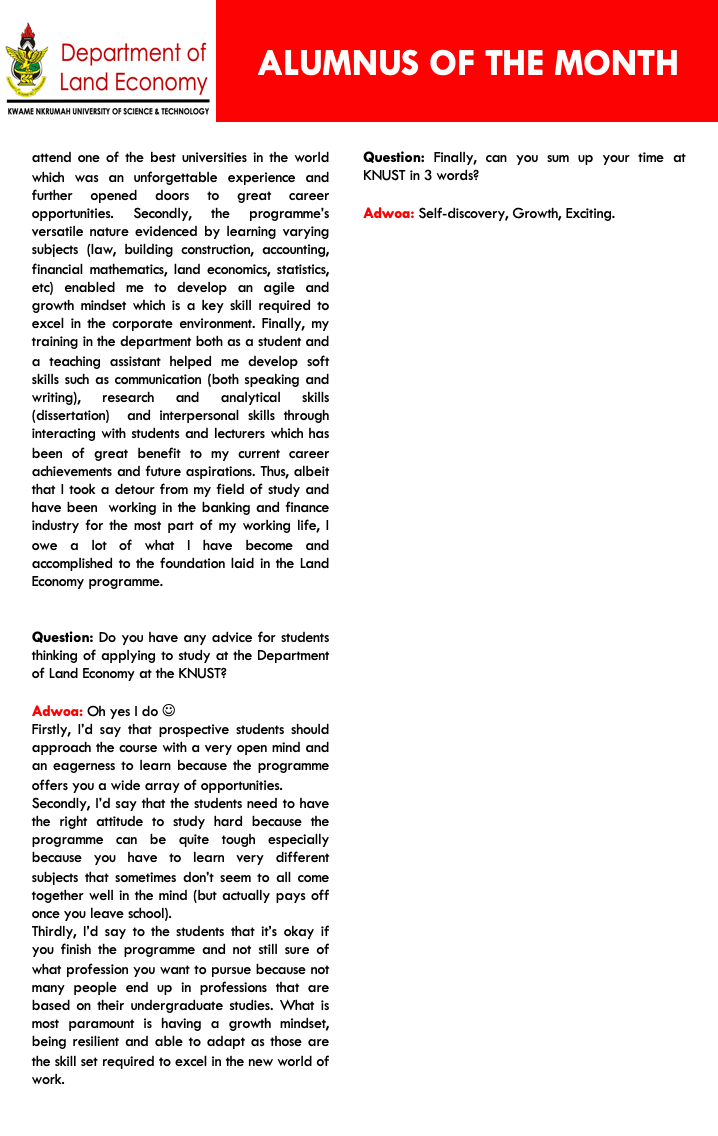 All recommendations for our next Alumnus of the month should be sent to kadonkor-hyiaman@knust.edu.gh