Alumnus of the Month - January 2021
Fri 30 Jul 2021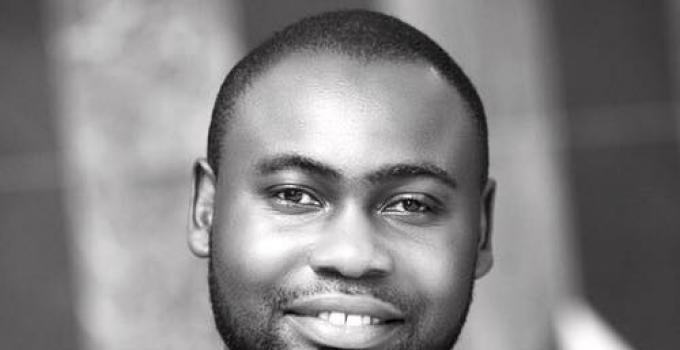 We are happy to announce that our "Alumnus of the Month of January" is Mr Jerry Gavu, who is currently an Associate Director, Correspondent Banking business for West Africa at the Standard Chartered Bank. Jerry graduated from our BSc Land Economy programme in 2008 and was retained by the Department as one of our astute Teaching Assistants for the 2008 - 2009 period for his National Service. He has held other positions at the Standard Chartered Bank including Acting Head of Banks, Transaction Banking; Client Manager, Transaction Banking (Banks and FIs), West Africa; and Personal Financial Consultant, Retail Clients. Earlier, he worked as an Investment Analyst at Black Star Advisors.
Jerry also holds a Masters degree in Land Management from the Cranfield University, UK.
Help us congratulate Mr Jerry Gavu for these outstanding achievements and wish him well in all future endeavours.
Read our brief interview with him on the flyer.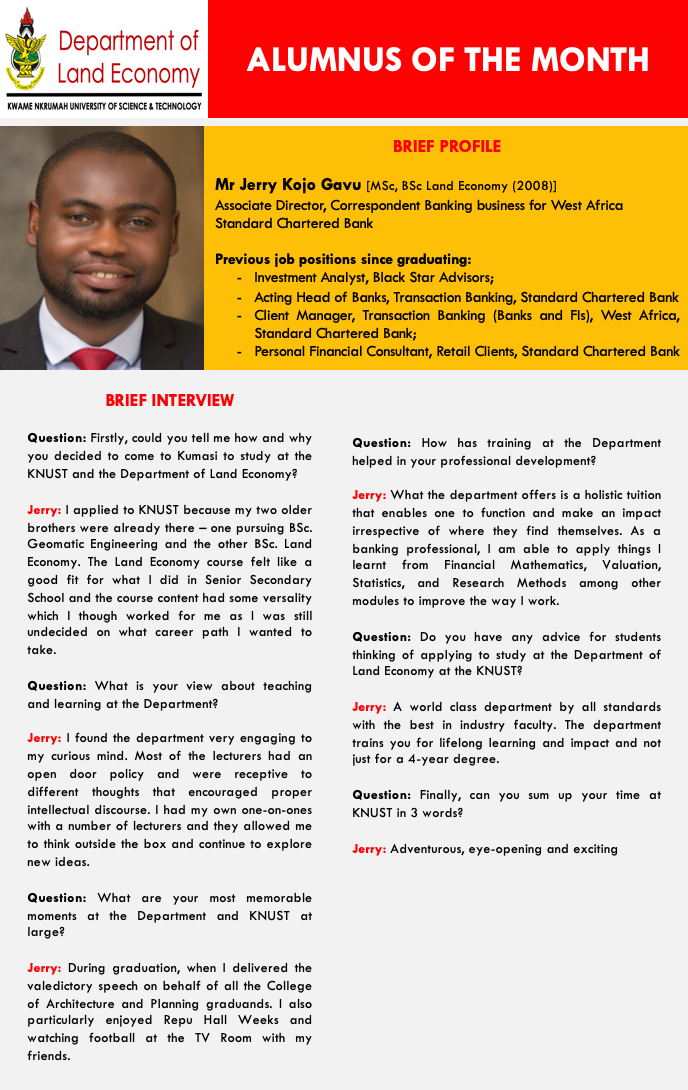 All recommendations for our next Alumnus of the month should be sent to kadonkor-hyiaman@knust.edu.gh