Alumnus of the Month - July 2021
Fri 30 Jul 2021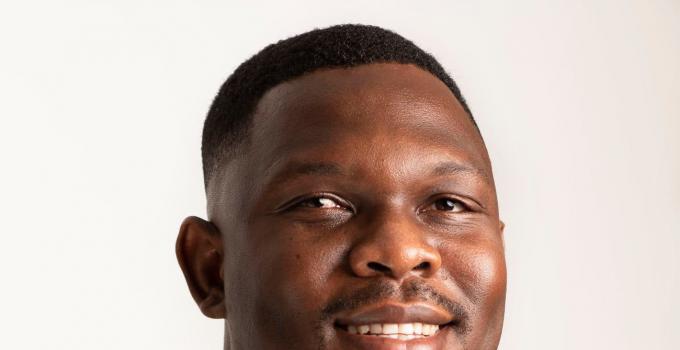 It is a new month! And we are excited to announce our alumnus of the month of July in the person of Kenneth Ghartey, who is currently a Lecturer at the School of Law, University of Ghana. He depicts another route to professional development for the Land Economist or Real Estate Professional.
Kenneth graduated from our BSc (Hons) Land Economy programme in 2009 and as one of the best students in his class, was retained as a Teaching Assistant for the 2009 - 2010 academic year. He was attracted by the prospects of having more than one career and hence proceeded to the University of Ghana School of Law, where he obtained a Bachelor of Laws degree (Summa Cum Laude) and subsequently qualified as a Lawyer after his professional studies at the Ghana School of Law. He has since obtained a Master of Laws (LL.M) degree from the London School of Economics and Political Science (LSE) and also qualified as a professional Surveyor, a member of the Estates and Valuation Division of the Ghana Institution of Surveyors (GhIS). He has indeed achieved his goal of having a dual career!
Kenneth started his professional career as a Lawyer at Atuguba & Associates in 2015 and moved into academia in the same year with a lectureship position in law and coordinator of the law programme at Lancaster University Ghana. He served as a Consulting Associate at CQ Legal & Consulting in 2017. In 2019, he was promoted to Senior Lectureship and subsequently made head of the Law Department of the Lancaster University Ghana.
Kenneth chose Land Economy because it covered a wide range of interesting subjects drawn from law, economics, finance, accounting, forestry, land surveying and estate management. He says his days at the KNUST and the Department of Land Economy was FUN, CHALLENGING, and INTERESTING.
We are proud of Kenneth's sterling achievements so far and extend our best wishes to him in all future endeavours.
Read our brief interview with him on the flyer.
All recommendations for our next Alumnus of the month should be sent to kadonkor-hyiaman@knust.edu.gh