Alumnus of the Month - June 2021
Fri 30 Jul 2021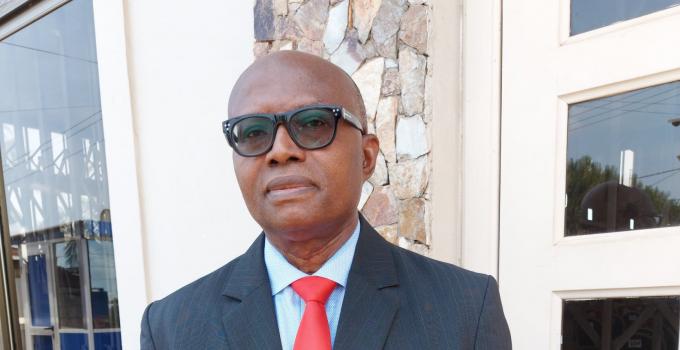 We are glad to present Reverend George Amoako-Nimako as our alumnus of the month of June. George is currently the Head Pastor of Praise Community Church and the Project Consultant for the Ghana Insurance College (Insurance Hills Project) at Aburi.
George graduated from our BSc (Hons) Land Economy programme in 1986 and for his outstanding performance was retained as one of our astute Teaching Assistants for the 1986-1989 academic year. He then proceeded to the University of Reading in the UK, where he studied for an MSc in Urban Land Appraisal as a Commonwealth Scholar. He was awarded the Archie Sherman Prize for the "Overall Best MSc Student". He also holds an MBA (Finance) from the University of Ghana, where he also held his own.
George started his professional career as an Assistant Lands Officer at the Lands Commission in Accra in 1989. He moved on to become the Chief Estates Officer at the SIC Insurance Company in 1989, rising through the ranks to head the Estates and Mortgages Department from 2002, a position he held for 18 years until his retirement. He was also the Acting Chief Executive Officer of SIC Properties Company Limited. In addition, he chairs the Board of Broll Ghana Limited, the leading property management company in Ghana.
He says his days at the KNUST and the Department of Land Economy was a period for MOULDING, REDIRECTION AND LAUNCHING. We are proud of George's sterling achievements and extend our best wishes to him in all future endeavours. This is a well-lived life and exemplary for our current students. Ayekoo Reverend George Amoako-Nimako!!!
Read our brief interview with him on the flyer.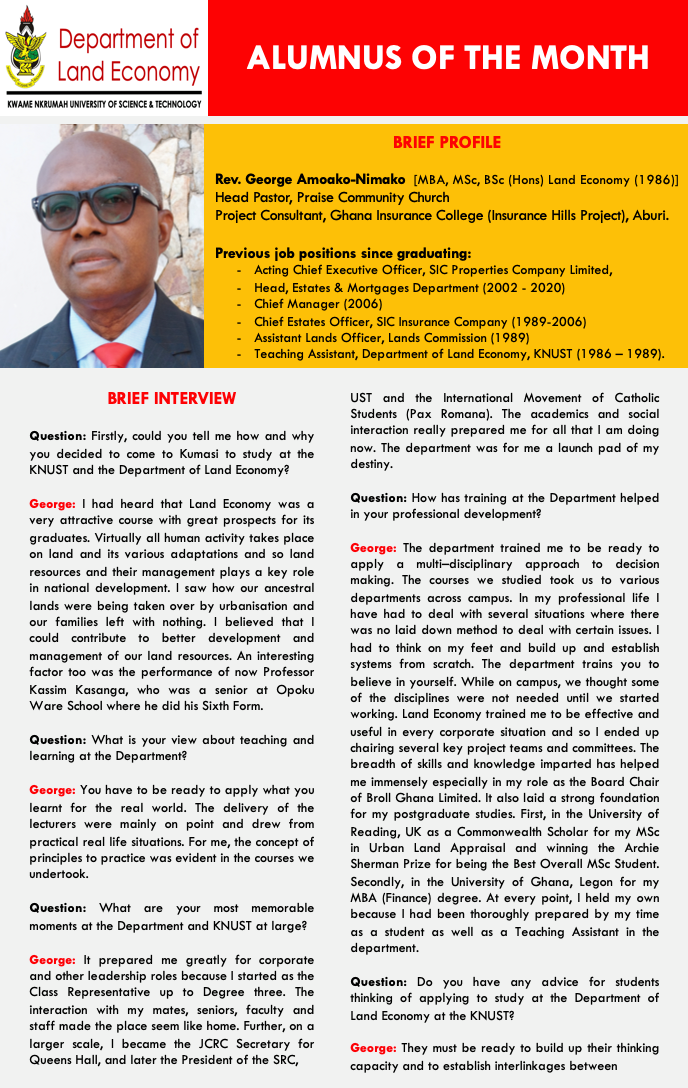 All recommendations for our next Alumnus of the month should be sent to kadonkor-hyiaman@knust.edu.gh